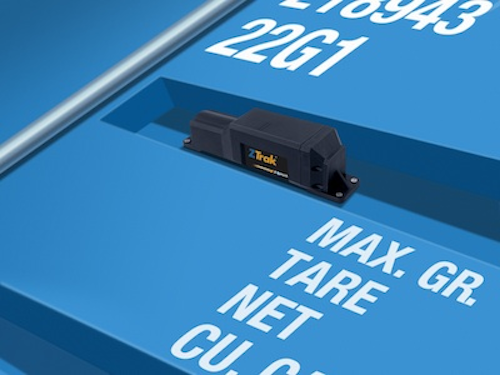 Seattle, Wash.—Managing the transfer and location of site-specific remote assets can be complex and often inaccurate. Zonar's new ZTrak reduces liability of sensitive cargo, recovery of missing equipment and helps asset managers coordinate logistics and track the locations of valuable material.

Zonar, provider of GPS tracking, electronic RFID fleet inspection, and web-based fleet management systems, developed ZTrak as an easy, affordable solution for companies wanting to track construction equipment, shipping containers, hazmat trailers, rental equipment, high security items and more.

"There is an unlimited number of uses for ZTrak," said Chris Oliver, V.P. of sales and marketing at Zonar. "We leveraged the same HD GPS and cellular technology used in our leading fleet telematics platform, now for tracking non-vehicle assets. Companies using Zonar's Ground Traffic Control online portal can now view the locations of all their moving and non-moving assets in one place."

Designed with sensitive internal antennas broadcasting on both cellular GSM and 50 channel GPS communication, ZTrak provides accurate location data in a 1-location-per-day cycle. The tracking unit is sealed within a rugged enclosure designed to withstand harsh outdoor environments. ZTrak also features an extended battery life of over five years, which can be extended to over 10 years.

Companies monitor asset locations through Zonar's Ground Traffic Control. This web-based asset management portal provides pinpoint location reports with just a few simple clicks.

Common applications for ZTrak include construction equipment, hazmat containers and trailers, rental company equipment, shipping containers, truck trailers and other high value, high security items.

For more information about Zonar or other tracking devices, click here to go to Utility Products' Buyers Guide.