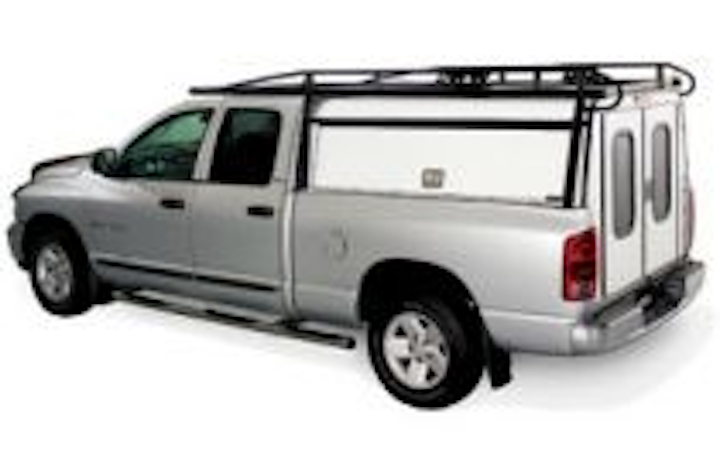 Now, when contractors visit an authorized A.R.E. dealer, they can transform their ordinary pickup into a more functional work truck by having an A.R.E. Deluxe Commercial Unit (DCU) and a Kargo Master Pro II Series universal truck rack installed together. The DCU is cited to offer contractors a safe and secure place to store tools and other valuable equipment, while the Kargo Master rack allows them to easily transport large items necessary to complete a job. The addition of a Kargo Master Pro II Series rack also frees up space inside the DCU for hauling more gear.

The rack has a 1,700 pound cargo capacity and is available for most pickup trucks. It is specifically designed to work with pickup trucks that are being outfitted with fiberglass or commercial truck caps. Kargo Master's Pro II Series racks have 6" extensions to the legs in order to accommodate truck caps with extra height.

The A.R.E. DCU is constructed from a rugged, fully welded aluminum frame for years of reliable service. And, with more than 200 options, including a variety of door and window configurations, toolboxes, custom ladder racks, interior fabric liners, side panels and overall cap heights, A.R.E. has a commercial cap to meet virtually any job need. A.R.E. can also custom build a DCU to exact customer specifications in less than 14 days.

DCU units and Kargo Pro II Series racks installed by authorized A.R.E. dealers are backed by the customer satisfaction warranties of A.R.E. and Kargo Master, respectively.

A.R.E.