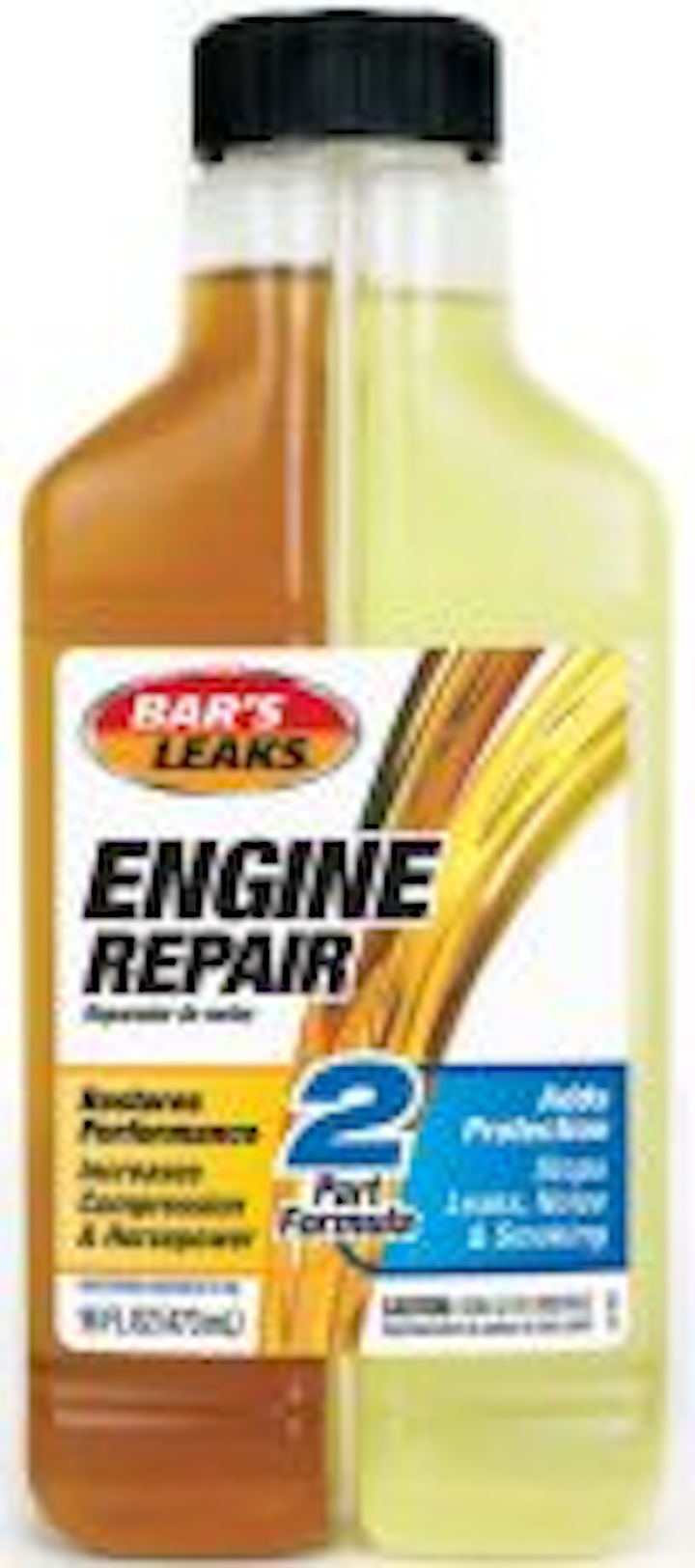 As vehicles age, regular motor oil alone isn't always enough to keep engines running smoothly. Parts don't fit as tightly as they used to, leading to noise and reduced power. Bearings wear down, seals leak, lifters tick and oil blows by tired rings. Bar's Leaks Engine Repair (p/n 1000) is a chemical tool that uses an exclusive two-part formula to repair most common oil-related problems. It restores lost compression and power, reduces noise and oil consumption, and improves the performance of worn cylinders, rings, bearings and seals.

Bar's Leaks Engine Repair extends engine life and repairs the most common high-mileage engine complaints, including knocking, smoking, low oil pressure and lost power. Vehicle owners with engine problems can often save thousands of dollars by simply using Engine Repair instead of paying to mechanically repair or replace their older engines, it's reported.

Bar's Leaks Engine Repair works in all engines, including gasoline, diesel, hybrid and turbo, with any type of engine oil—including petroleum, synthetic and high-mileage formulas. It can be used to top off existing oil or added during an oil change. One bottle treats four to six quarts of oil.

Bar's Products Inc.