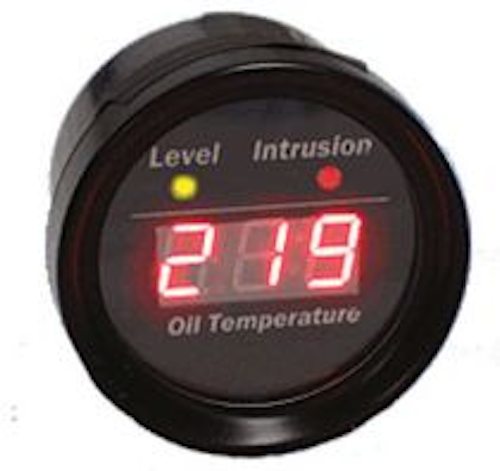 IntelliStick Inc. has announced additions to its line of real-time, oil condition monitoring systems for fleets, trucks, cars, boats, heavy equipment and other applications. The new technology provides real-time reporting of engine oil level using a patent-pending electronic oil level sensor. This new method is a safer and more secure method of maintaining proper oil levels for both owner and operator. Each system for vehicles will now include a durable multi-function gauge that can be mounted in-dash or in an accessory bracket above or below the dashboard.

The IntelliStick system uses sensors securely placed in the dipstick tube or in the oil pan in coordination with an on-board analyzer to continuously check oil condition as well as detect situations that require immediate action. Oil condition is determined by tracking additive depletion and oxidation/acid build-up. Situations that require immediate action include low oil level, water/coolant or fuel intrusions and excessive oil viscosity that leads to undesirable engine damage. The analyzer retains 30 days of collected data that can be retrieved via Bluetooth to a PC or by telematics systems using an RS232 connection. Connection mode is dependent on version of the device purchased.

The oil condition of the vehicle is presented in the companion IntelliStick software as a condition summary either as oil state messages or in graph form. Users can add other information, such as time and date of fluid changes, amount of oil added, and brand and type for comparison of oil types, brands, filters and/or additives.

IntelliStick Inc.