Stored energy solutions
Energy management: Northern Power now offering turnkey energy storage solutions. Megawatt-scale systems available with three different battery technologies.
Aug 18th, 2017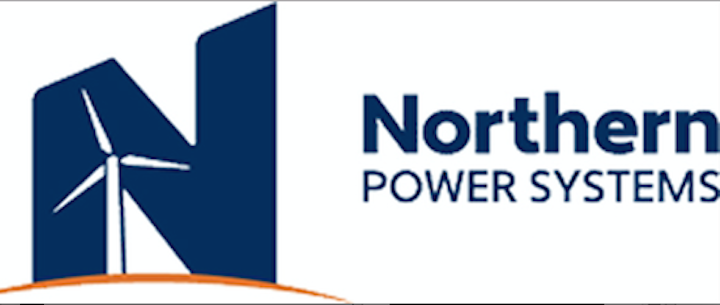 Stored energy: Northern Power Systems Corp., a provider of distributed energy power systems, now offers a full suite of megawatt-scale energy storage solutions that incorporate various battery types and capabilities, depending on the application and end-user need. In addition to providing multiple battery options, Northern Power, backed by decades of turnkey systems experience, can integrate its own field-proven power conversion and control hardware to deliver the optimum energy storage system.
The company has already qualified and begun integrating batteries from three industry-leading suppliers with different chemistries for a variety of use cases, and anticipates adding to this list of qualified solutions:
• UniEnergy Technologies is a vanadium-redox flow battery supplier. Flow batteries are known for their long duration and maintenance-free operating life. They are designed for shifting energy demand or storing and delivering renewable energy.
• Eos Energy Storage offers a zinc hybrid cathode battery with the lowest per-kWh cost in the industry. It is particularly well suited to daily solar PV energy time shifting.
• Samsung SDI is a recognized global leader in the manufacture and supply of high-performance lithium-ion batteries for a variety of applications and charge-discharge requirements.
"We're the only storage supplier that delivers such a wide range of battery chemistries and configurations to meet any customer end-use requirement," said Ciel Caldwell, Northern Power President and COO. "For over 40 years, our company has supplied wind power, microgrid and power conversion systems across all seven continents. With our deep know-how and proven expertise in the energy industry, storage systems are a natural complement to our turnkey solution offerings."
Northern Power's energy storage systems incorporate batteries from these top-tier suppliers together with the company's FlexPhase power conversion platform, controls, battery management hardware, and ancillary systems. The company is currently working on multiple projects using the different battery technologies. These include a 1 MW / 4 MWh system in Washington state with flow batteries from UniEnergy Technologies, and a 1 MW / 4 MWhsystem using Eos batteries being installed at an existing location with more than 5 MW of wind and solar capacity in Brazil.
ABOUT NORTHERN POWER
Northern Power Systems designs, manufactures, and sells distributed power generation and energy storage solutions with its advanced wind turbines, inverters, controls, and integration services. With over 16 million run-time hours across its global fleet, Northern Power wind turbines provide customers with clean, cost-effective, reliable renewable energy. NPS turbines utilize patented permanent magnet direct drive (PMDD) technology, which uses fewer moving parts, delivers higher energy capture, and provides increased reliability thanks to reduced maintenance and downtime. Northern Power Energy Storage Solutions (ESS) are based on the FlexPhase™ power conversion platform, which features patented converter architecture and controls technology for advanced grid support and generation applications.
For more information about Northern Power or other products, click here to go to Utility Products' website. Or visit our Industry News and Equipment Showcase e-newsletters.