Mobile Computer: S410 Semi-rugged Notebook for Mobile Professionals
Handheld computer: Getac's S410 Semi-Rugged Notebook offer high-performance, multi-Layer security, configurability.

Nov 6th, 2017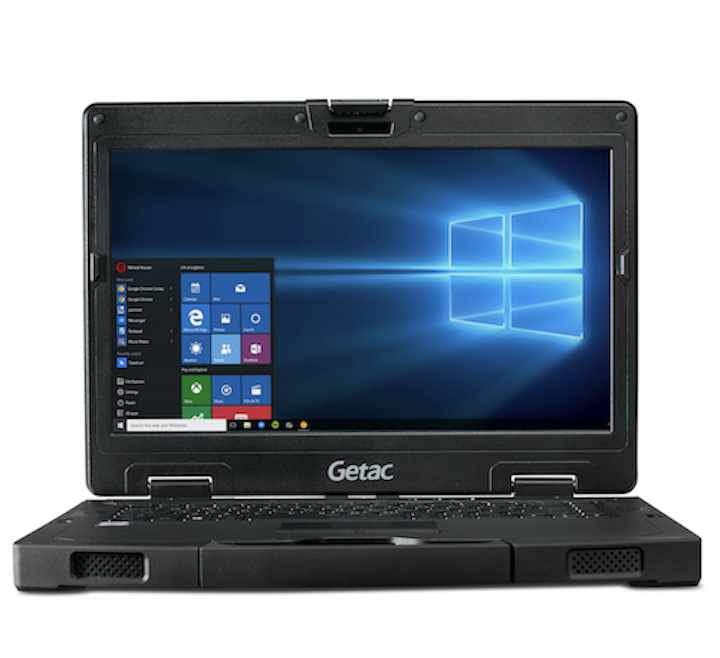 Mobile computer: Designed to withstand the daily challenges facing field technicians, Getac introduces its second generation S410 semi-rugged notebook, which maintains its best-in-class performance, security features, and MIL-STD-certified ruggedness. Along with its purpose-built configurability and slim and light form factor, the next generation S410 is the ideal workhorse for mobile professionals.

One of the most significant additions to the S410 is its optional IR camera that supports facial recognition with Windows Hello for more convenient login and increased security. Combined with TPM 2.0 and Opal 2.0 SSD, both standard in the S410, users now have an ultra-secure, mobile solution they can use with confidence wherever work takes them.

"By upgrading Getac's popular S410, we continue our commitment to producing the most advanced semi-rugged notebook in the industry," explains Scott Shainman, president of Getac. "By delivering faster processors, improved graphics and enhanced security features, the S410 is fully equipped to provide mobile professionals with the technology they need to perform their jobs effectively and efficiently."

Best-in-class performance is delivered by Intel® 8th Generation Core i5/i7 processors for increased computing performance and more efficient power usage. By using Intel UHD Graphics 620, 802.11ac Wi-Fi, Bluetooth 4.2 and a hot-swappable battery design, users can experience maximum mobile performance. The available 14" Full HD LumiBond® 2.0 screen provides a responsive 10-point touch experience, even while wearing gloves, with up to 800 nits (optional 1000 nit HD screen available) of brightness for glare-free reading, even in direct sunlight.

Today, organizations are more vulnerable than ever to data theft and malicious attacks, which is why Getac designed the S410 to support a variety of security features built into Windows 10. TPM 2.0 monitors and protects system start-ups to ensure the device is tamper-free before releasing control to the operating system, while BitLocker protects data at rest, in use and in transit. Opal 2.0 SSD's advanced hardware-based self-encryption technology protects confidential data stored in the drive from unauthorized access. Multifactor authentication options including an IR camera, fingerprint reader, Smartcard reader and dual frequency (LF/HF) RFID reader, work in tandem with Microsoft Windows 10 identity protection features such as Windows Hello and Microsoft Passport, for additional protection. In the event the system is lost or stolen, optional Absolute DDS will allow it to be disabled remotely.
For more information about Getac or other products, click here to go to Utility Products' website.