Construction equipment: Cable reel trailer can load and unload a reel using the tow vehicle
Line construction: Budco Cable's Reel-EZ Trailers are engineered smarter so you don't have to work harder.
Jun 12th, 2017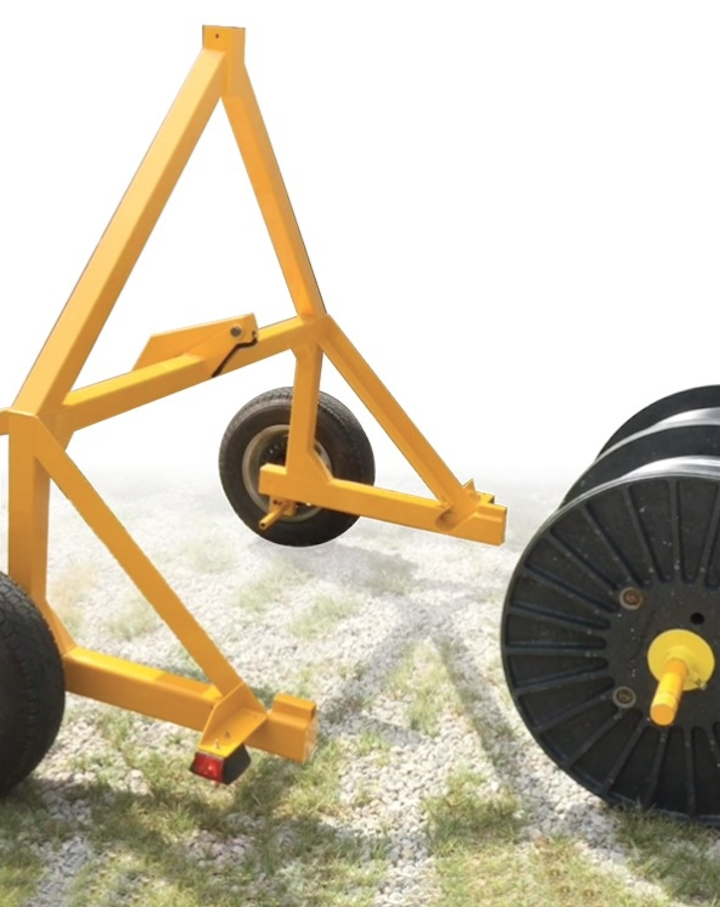 Construction equipment: Must See...EZ35 Reel Trailer Video - Engineered Smarter So You Don't Have To Work Harder! The only cable reel trailer on the market that can load and unload a reel using the tow vehicle. The Reel EZ35 Trailer is perfect for handling 5' diameter cable reels and more.
Reel EZ Trailers are engineered with production and savings in mind. The EZ35 Reel Trailer is a long-term solution helping you meet and exceed the most aggressive company goals and expectations when it comes to material handling:
• Increases Production Rates - Faster Reel Loading/Unloading
• Less Maintenance vs. Similar Hydraulic or Electric Trailers
• Decreases Chance of Injury - Safely Loads/Unloads Reel
• No Additional Equipment Required To Load - One Person Operation
• Cost Less and Loads EZer vs Traditional Reel Trailers
Product Specifications:
• Gross Payload Rating: 3500 lbs
• Gross Load Limit: 2750 lbs
• Reel Diamater: 60"
• Reel Width: 60"
• Trailer Length: 112"
• Trailer Width: 88"
• Trailer Weight: 750 lbs
• Tires: 7.5" x 14" (6 Ply)
• Hitch Style: Pintle
For more information about Budco Cable or other products, click here to go to Utility Products' website. Or visit our Industry News and Equipment Showcase e-newsletters.