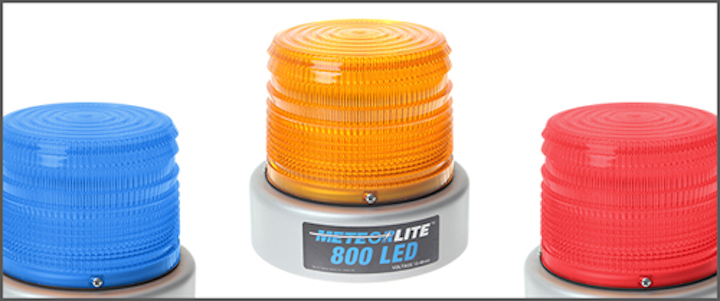 Superior Signals, Inc. (SSI) has introduced the new 800 LED series to their substantial selection of strobes. Light it up with our new strobe series that features 11 built-in flash patterns, 6 LEDs per head, and a 5-year warranty.
Paired with a heavy-duty metal base and the 12-48 VDC operating voltage, the 800 LED strobe is designed for various applications, including industrial trucks, service vehicles, utility truck and construction vehicles. The metal base is constructed with anodized aluminum to prevent corrosion while the dome is built with the standard polycarbonate. The sealed base will ensure the electronic components are secure from any harsh environment.
Whatever your needs, SSI has the right light for the job. SSI serves OEM and aftermarket customers domestically and internationally by providing quality vehicle safety lighting and traffic control products for demanding on – and off – road markets. We offer an industry knowledgeable sales force and dedicated sales representatives to assist you in your product requirements for a variety of vehicle and equipment components. We have been providing quality products for over 45 years and our focus is your complete customer satisfaction.
To learn more, contact Superior Signals here.