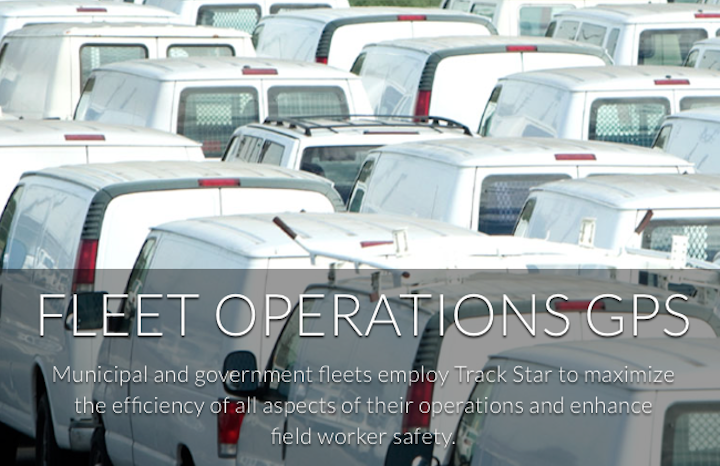 Fleet management: Track Star's AVLS (Automatic Vehicle Location System) is a real-time GPS vehicle tracking solution, developed to maximize fleet vehicle efficiency of municipalities, county and state agencies, commercial utilities, and organizations that want to reduce fleet operational cost, while increasing the safety of their fleet vehicle drivers.
AVLS is a customer-hosted and scalable GPS tracking solution that is ideally suited at providing GPS tracking to fleets of all sizes.
Benefits of using Track Star AVLS include:
• Reduced fuel consumption and vehicle maintenance of their fleets by providing vehicle operators with the most efficient and safest routes to destination.
• Real-time GPS vehicle tracking reducing delays caused by traffic and vehicle accidents, ensuring your drivers stay on schedule and arrive in a timely and safe fashion.
• Monitoring of driver behavior, such as violation of posted speed limits, excessive acceleration, braking or cornering, and driver safety. Ensuring vehicle fleet drivers perform their task safely, thereby reducing insurance cost and liability due to accidents caused by unsafe driving habits.
• AVLS real-time GPS vehicle tracking solution is compatible with all major web browsers, and can be accessed on smartphones, tablets, laptops and computers.
• Track Star users enjoy quarterly base-map updates, no-cost system software upgrades, and unlimited technical support.
Get AVLS real-time GPS vehicle tracking solution at a price-point that is half the cost of our competitors.
We offer a no-cost, no-obligation 30-day free trial of our AVLS real-time GPS vehicle tracking software. Achieve the maximum in fleet efficiency and vehicle safety with Track Star AVLS real-time GPS vehicle tracking solution.
For more information about Track Star or other products, click here to go to Utility Products' website.