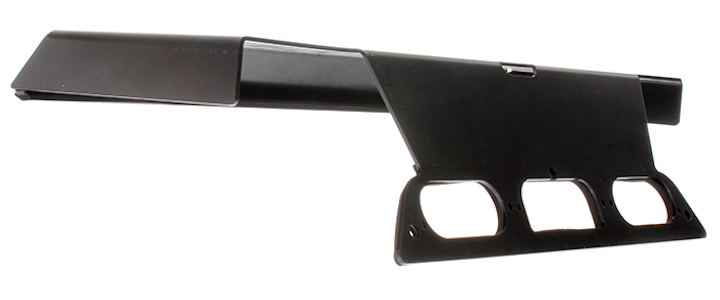 Superior Signals, Inc. (SSI) introduces a new drill-free mount for your Ford work trucks, allowing you to add additional lighting or accessories without damaging the vehicles' exterior. There is no need to worry about expensive lease penalties and unpleasant rust, scratches and exposed wires with these innovative mounts!
The SYFRM is designed to simply lay beneath your third brake light, giving you a place on the top of your vehicle to install additional accessories directly to the mount versus the hood of the truck. It was custom made specifically for Ford F-150s (2015-Current) and F-250/550 (2017 -Current) with heavy duty steel and can hold a capacity of 30 pounds. There is also an extension box that can be ordered separately, which gives you extra space to hide your cords and cables. Don't waste any time, order yours today!
Whatever your needs, SSI has the right light for the job. SSI serves OEM and aftermarket customers domestically and internationally by providing quality vehicle safety lighting and traffic control products for demanding on – and off – road markets. We offer an industry knowledgeable sales force and dedicated sales representatives to assist you in your product requirements for a variety of vehicle and equipment components. We have been providing quality products for over 45 years and our focus is your complete customer satisfaction.
For more information, visit www.superiorsignals.com.