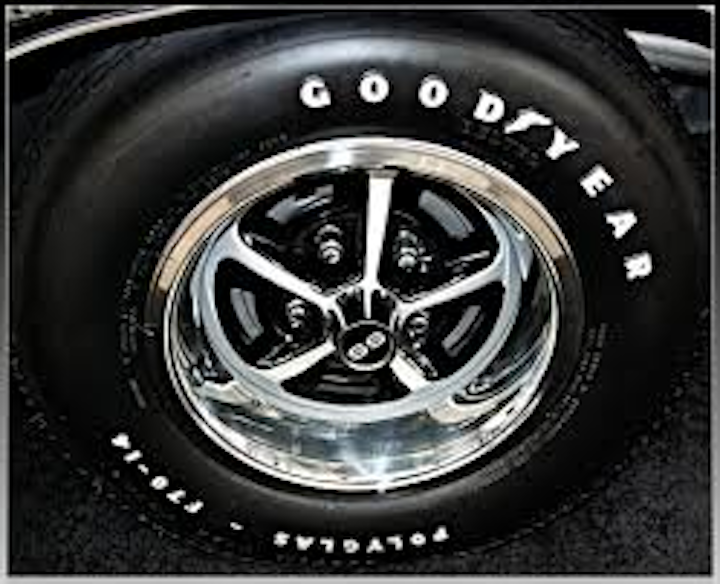 AKRON, OHIO, OCT 10, 2018 -- As utility crews and their trucks spring into action during and after hurricanes and other severe weather incidents, the risk of tire damage due to storm-related debris increases exponentially.
With Hurricane Michael hitting the Florida Panhandle, The Goodyear Tire & Rubber Company reminds these critical first responders of the company's Storm Priority program, which helps get utility trucks up and running quickly so utility crews can continue their power restoration efforts.
Goodyear Storm Priority is offered through the 24/7 Goodyear-Fleet HQ Emergency Roadside Service program, which helps trucks that have been immobilized by tire issues return to service.
To access Goodyear Storm Priority during and after severe weather incidents, utility truck drivers call a dedicated line: 1-855-STORMHQ.
Calls that come in through that line are given high priority and immediately route to the 24/7 Goodyear-Fleet HQ Solution Center, where trained agents capture vital information, including the location of the caller's vehicle.
Goodyear agents will then locate and dispatch a service technician from the nearest Goodyear Commercial Tire & Service Center or independent, authorized Goodyear commercial tire dealer to the truck. That technician will evaluate the vehicle's tire situation and help return it to service quickly and efficiently.
"When severe weather strikes, there is no time to waste," said Johnny McIntosh, general manager, commercial services and solutions. "We encourage utility fleets and utility truck drivers to use the Goodyear Storm Priority program if they encounter tire-related problems while on the road."
Goodyear Storm Priority is available to utility fleets of all sizes, configurations and vocations.
"We are proud to assist utility fleets and utility truck drivers in their vital work, which impacts so many people's lives," said McIntosh.
About The Goodyear Tire & Rubber Company
Goodyear is one of the world's largest tire companies. It employs about 64,000 people and manufactures its products in 48 facilities in 22 countries around the world. Its two Innovation Centers in Akron, Ohio, and Colmar-Berg, Luxembourg, strive to develop state-of-the-art products and services that set the technology and performance standard for the industry.
Goodyear offers The Total Solution of trusted products, reliable services and fleet management tools, all delivered by a nationwide network dedicated to helping fleets lower their operating costs. To learn more, visit www.goodyeartrucktires.com.