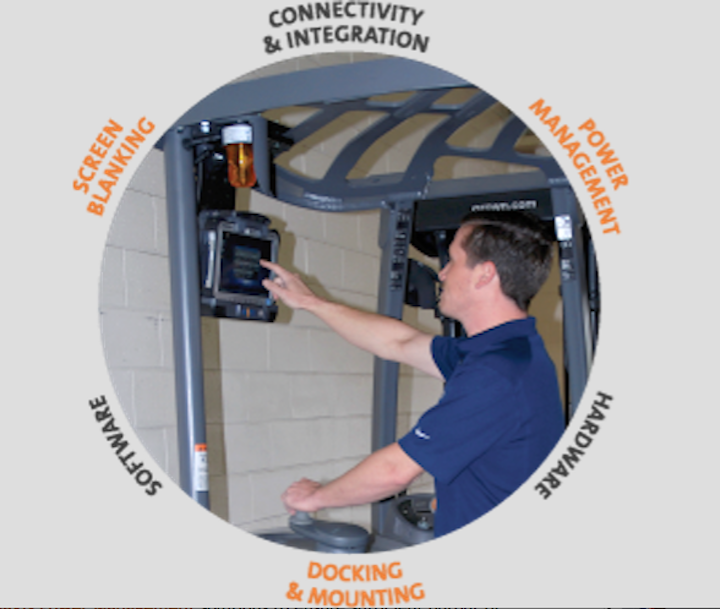 Mobile computers: Havis' Screen Blanking powered by Blank-It reduces driver distraction and improves road safety. The solution also provides easy, safe and legally compliant ways to manage in-vehicle computer displays and prevent driver distraction. Blank-it is a combination of a multi-sensor, rugged USB and intelligent modular software technology.
Your Total Mobility Solution starts with a business problem and includes:
• Software to solve the business problem for the end user
• Hardware to run the software inside the vehicle
• Connectivity & Integration to the back-end systems
• Havis Docking & Mounting solutions to make sure the hardware is mounted safely and allows for greatest up-time and productivity
• Havis Screen Blanking solutions powered by Blank-it to manage in-vehicle computer displays and prevent driver distraction
• Havis Power Management solutions to ensure sufficient output of the computing device for extended periods of time
• Accessories such as keyboards to assist in completing your Total Mobility Solution
Key Features:
Easy to Install for Any Fleet
• Vehicle independent, self-contained and flexible solution to mitigate problems associated with in-vehicle computing
• Can be embedded in a docking station or secured by a customized cage for added security and compliance
• No drilling, hardwiring, antennae or GPS required for installation or use
• Does not rely on third party applications that may void your vehicle's warranty
Flexibility and Customization
• Configurable for a variety of work environments, such as on-road or in the warehouse
• Allows for a list of programs defined by your company to still be accessible
• Widely used throughout the public safety, utility and field services industry in fleets of all sizes
Safety With Our Screen Blanking Solutions
• Reduces visual, cognitive, and physical distractions by limiting device functionality while in motion
• Improves employee safety while potentially reducing the costs that would be associated with an accident
• Once activated, the screen display will lock to prevent or restrict use of the in-vehicle computer
Legislation and Corporate Responsibility
• Companies are responsible for ensuring the safety of their fleet, their employees and the public
• Screen blanking helps prepare fleets for current and future regulations relating to display equipment within vehicles used for work
For more information about Havis or other products, click here to go to Utility Products' website.