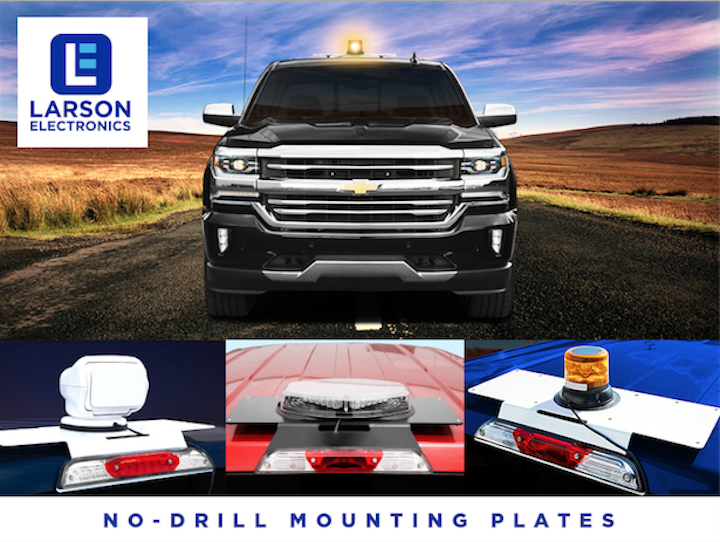 Work lights: Most vehicle mounting plates on the market requiring damaging installation. You didn't spend thousands on that Ford just to puncture it with holes, did you? We didn't think so.
That's why we've perfected our magnetic, no drill vehicle mounting plates which provide a secure base for a variety of vehicle lights, WITHOUT destroying your truck.
Compatible with any magnetic-based light up to 20 pounds, our no-drill mounts are versatile and convenient mounting locations for security operations and more.
Our Ford mounting plates are compatible with the following model categories:
• F250-F550 Super Duty 1999-2017+
• F150 2015+
Constructed with highly durable aluminum, these mounts are designed to provide sturdy and reliable platforms for lights to perform optimally during rugged applications.
Installed via the rear cab lights, these mounts have weatherproof seals for secure, dry installation and protection against scrapes to the body of the truck. Our no-drill vehicle mounts also feature a windload acceptable for highway speeds.
We also offer no-drill Chevrolet Silverado mounting plates with similar features.
For more information about Larson Electronics or other products, click here to go to Utility Products' website.