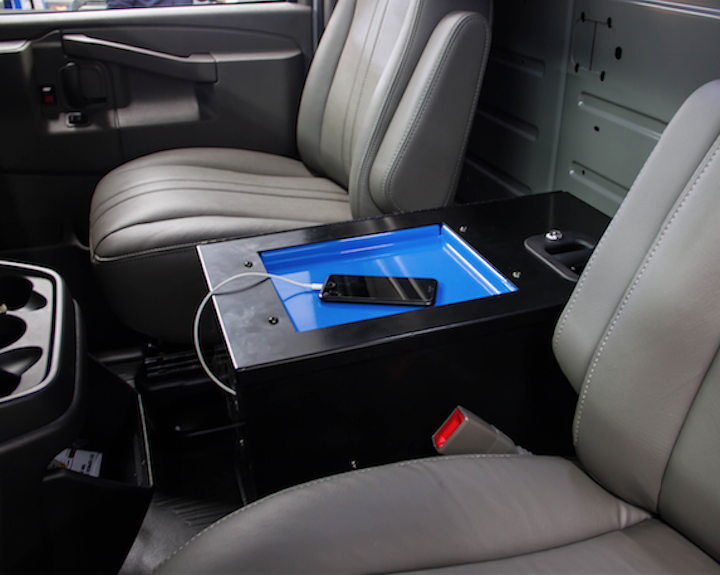 Utility vehicles: Adrian Steel's All New Tech Desk is cited to be the first center console with technology in mind. The Tech Desk features two ignition triggered USB ports to power your work day, every day. The lid features a locking mechanism for security and a recessed tray with a non-slip coating to protect your phone from sliding around during your commute.
Inside the Tech Desk is where this product shines, literally. With an LED light strip you will have the luxury of seeing everything secured inside. Bring your van into the 21st century with the ALL NEW Tech Desk.
For more information about Adrian Steel or other products, click here to go to Utility Products' website.