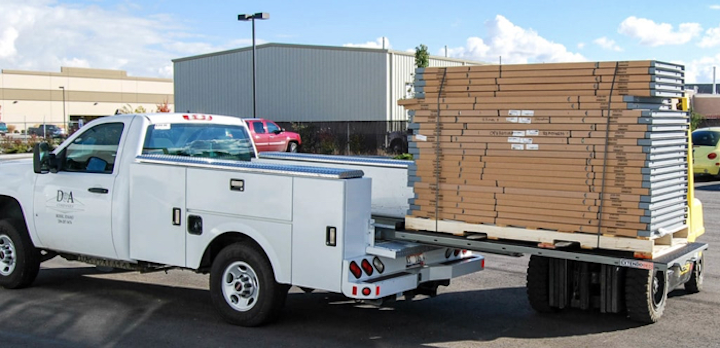 Truck accessory: Extendobed truck bed extenders allow you to access all your equipment faster and easier. All Extendobed slide-out truck beds are built to last with all-steel frames, high capacity roller bearings, and 1,000 lb. to 3,000 lb. weight capacity. The first ever Extendobed unit is still operating in the field after more than 30 years of use.

All Extendobed units have more than 100 percent extension, giving you access to items and gear that are usually the hardest to reach—no more climbing into your truck bed to get those power tools. Extendobed makes it safe and easy to unload your truck by hand or with a forklift without the worry of damaging your vehicle with heavy machinery. In addition, all Extendobed truck storage units are fully customizable.
For more information about Extendobed or other products, click here to go to Utility Products' website.